Headshots are a staple of business owners, actors, actresses, models, and real estate agents. If you've been asked to take headshots for a client but have never had a headshot session, you may have questions about the equipment you'll need. We've got some pointers on choosing a lens for headshots.
What is the best lens for headshots?
The best lens to use for headshots is a portrait-length lens, with a focal length of at least 50mm for a full-frame camera. These focal lengths are more flattering for human portraits because it helps eliminate distortion. Longer focal lengths also help limit the depth of field. You should also look for a high-quality lens that has a wide maximum aperture and good sharpness.
We'll discuss the qualities of a good headshot lens below, as well as give you some suggestions on lenses to investigate!
Portrait-focal length
Sharpness
Popular Headshot Lenses
Brand
Best Overall
Canon 85mm 1.4
Best Crop Sensor
Canon 50mm 1.8
Best Zoom
Nikon 70-200mm 2.8
Product
Best Overall
Product
Best Crop Sensor
Product
Best Zoom
Product
Use a lens with a longer focal length
Lenses with focal lengths of at least 50mm are more suitable for headshots and portraits because they are more flattering to human subjects. Popular headshot focal lengths are 85mm, 105mm, or 135mm. A telephoto zoom with a range of 70-20mm is also a favorite with headshot photographers.
If you're shooting a crop-sensor camera body, you'll need to multiply the crop factor of your camera by the lens's focal length to give you the actual working focal length for that system. So a 50mm lens on a camera with a crop factor of 1.5 actually photographs like a 75mm lens.
Avoid distortion
When you're shooting headshots, you are generally filling the frame with your subject's head and shoulders.  Shorter focal lengths, like the 35mm, require you to stand very close to your subject to fill the frame, which can make your subject uncomfortable and block the light on your subject.  It will also increase the distortion in the image, meaning noses, foreheads, chins, and even eyes look unusually large and stretched.  A portrait-length lens makes facial features proportional to the viewer.
Don't get too far away
Super telephoto lenses, such as 200mm, 400mm or 600mm lenses, can be used for headshots.  But these lenses require a large distance between you and your subject.  You might not have enough room to physically separate from your client if you're shooting indoors.  That distance also makes it hard to stay connected to your subject.
Limit Depth of Field
Headshot lenses with telephoto focal lengths help you limit the depth-of-field in your image. This helps you separate your subject from the background and eliminate distracting elements in the background.
Wide Aperture
While you probably won't be shooting headshots at apertures of f1.4 or f1.8, you will want a lens with a wide maximum aperture. These lenses are faster, meaning they can let more light into your camera if needed in dark locations. Lenses with a wider maximum aperture are also generally higher quality lenses, meaning better color, contrast, and sharpness in your images.
Master your camera and amplify your profitability as a photographer – Join Cole's Classroom today!
Sharpness
With headshots, you are filling the frame with your subject's face and upper body. So you're going to want the details of her face in sharp focus. Look for a lens that has good sharpness throughout the frame to bring out the details in your subject's face.
Many of the best lenses for headshots are also macro photography lenses. If you already own a portrait-length macro lens, give it a try for headshots. You might just love the results!
Popular Headshot Lenses
There's not really one single best lens for headshots. It depends on your camera, shooting style, and budget. But let's look at some favorite lenses of headshot photographers.
Nikon or Canon 50mm f1.8 (crop-sensor bodies)
Nikon, Canon or Sigma ART 85mm f1.4
Nikon or Canon 135mm f1.4
Nikon, Canon, Sigma, or Tamron 70-200mm f2.8
Nikon or Canon 50mm f1.8 (crop-sensor bodies)
A nifty-fifty lens like the Nikon 50mm or Canon 50mm f1.8 is a great choice for a headshot lens for a crop-sensor camera. These are fast, portrait-length lenses that give you a good working distance between you and your subject at a working 75mm or 80mm length. These lenses also offer a lot of quality at a low price tag. Most 50mm f1.8 lens are less than $300!
Nikon AF-S Nikkor 50mm f/1.8G Lens
Fast, upgraded f/1.8, compact FX format prime lens. The picture angle with 35 millimeter (135)...
Focal length 50 millimeter, minimum focus distance 1.48 feet (0.45 meter)
Newly developed optical system with aspherical lens element, exclusive Nikon silent wave motor (SWM)
Canon EF 50mm f/1.8 STM Lens
50 millimeter focal length and maximum aperture of f/1.8
Great for portraits, action, and nighttime photography; Angle of view (horizontal, vertical,...
Minimum focusing distance of 1.15 feet (0.35 meter) and a maximum magnification of 0.21x
Nikon, Canon, or Sigma ART 85mm f1.4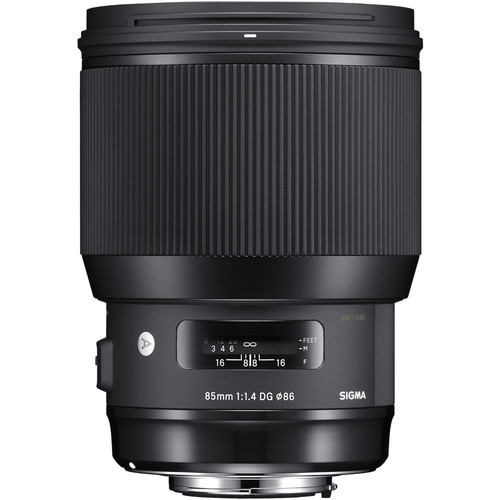 It really is hard to beat an 85mm f1.4 lens for headshots. These lenses are professional lenses with high-quality glass and durable build quality. On a full-frame camera, an 85mm lens gives you a good working distance between you and your subject and does a great job of rendering background elements into creamy oblivion. The professional-grade glass comes at a higher price tag, however. The Nikon 85mm, Canon 85mm, or Sigma 85mm are slightly pricey but well worth the investment.
Sale
Nikon AF-S FX NIKKOR 85mm f/1.4G Lens with Auto...
Ultra-fast f1.4 classic portrait lens, Nano Crystal Coat
Focal Length : 85 mm, Minimum Focus Distance : 3.0 ft. (0.85m). Compatible Format(s)- FX, DX, FX in...
Optimized for edge to edge sharpness on both FX and DX cameras;Closest focusing distance:0.85 m
Sigma 85mm f/1.4 DG HSM Art Lens for Canon EF...
The Sigma 85mm 1.4 DG HSM Art is the latest addition to the world renowned Sigma Global Vision Line
It has equipped newly designed hyper sonic motor (HSM) for nimble AF control, 1.3 times better...
This lens is compatible with Mount converter MC-11 , so Sony E-mount users can also enjoy this lens...
Tokina 100mm f2.8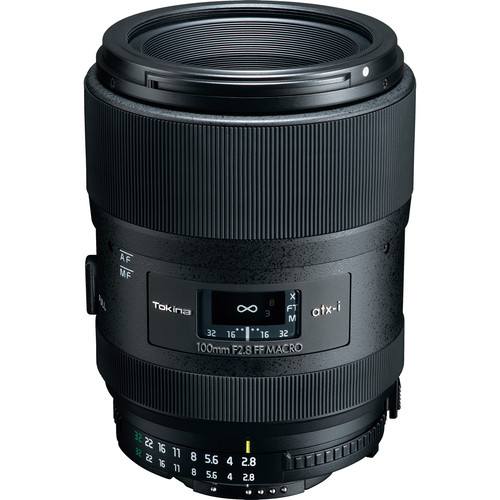 Tokina isn't a brand that gets talked about a lot so you might not have ever heard of this lens.  But it should definitely be on your list of the best lenses for headshots.  The Tokina 100mm f2.8 lens is one of the sharpest lenses I've ever used and provides excellent contrast and color.  It's also a macro lens, so it's a great choice for photographers who also take newborns or wedding photos.  It's budget-friendly without sacrificing quality, with a price tag of around $350.
Nikon, Canon, or Sigma ART 135mm f2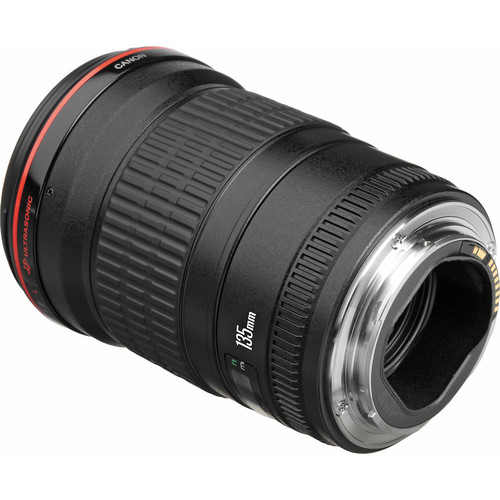 The Nikon 135mm, Canon 135mm, or Sigma aren't as popular as the 85mm f/14, probably because of their longer minimum focusing distance and larger price tag. But it will give you more reach and is incredibly flattering to headshot subjects.
Sale
Nikon, Canon, Sigma, or Tamron 70-200mm f2.8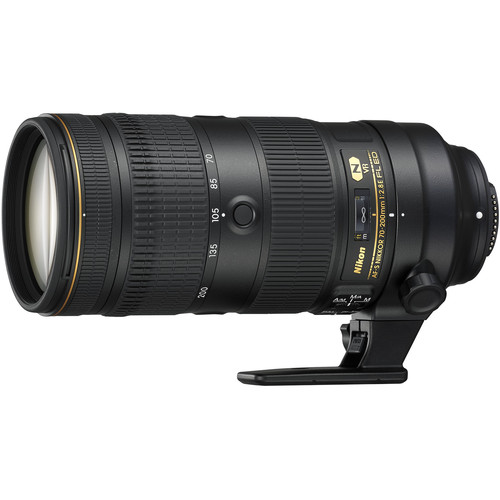 If you prefer a zoom lens to prime lenses, you'll want a Nikon 70-200mm, Canon 70-200mm, Sigma 70-200mm, or Tamron 70-200mm in your kit for a lot of different reasons.
Nikon AF-S NIKKOR 70-200mm f/2.8E FL ED VR with UV...
Minimum Focus Distance-3.6ft.(1.1m)
This filter uses our XS-Pro Digital mount which is especially suited for DSLRs with wide angle and...
MRC nano has an improved outer (8th) layer over regular MRC. The nanotechnology based characteristic...
This lens is a staple of sports photographers, but it's also an incredible portrait lens.  The 70-200mm f2.8 lens can shoot flattering portraits at any focal length. As a high-quality zoom lens, it has the highest price tag of any of the lenses mentioned here, usually starting at around $1600.  But it's versatility and quality are well worth it.   
Sigma 70-200mm F2.8 DG OS HSM Sports Telephoto...
KIT INCLUDES: Sigma 70-200mm f/2.8 DG OS HSM Sports Telephoto Lens (590954) | LCF-82 III 82mm Lens...
KEY FEATURES: Rugged Lightweight Structure | Equipped with a focus limiter | Tripod socket with high...
The Sigma 70-200mm F2.8 DG OS HSM Sports is the new flagship large-aperture telephoto zoom lens that...
Sale
Tamron SP 70-200mm F/2.8 Di VC G2 for Nikon FX...
VC performance is 5 stops (VC mode 3) and offers three modes optimized for different shooting...
MOD reduced to 37.4" (1:6.1 max. mag. Ratio). Angle of view (diagonal): 34°21' - 12°21'(for...
Lightweight and easy-to-hold tripod mount is compatible with an Arca-Swiss style quick release plate
Conclusion
As with so many things in photography, there's no clear cut answer when it comes to "What is the best lens for headshots?" It depends on your camera, style, personal preference, and budget. Start by testing out or renting a few portrait-length lenses until you find one that checks all the boxes for you personally!